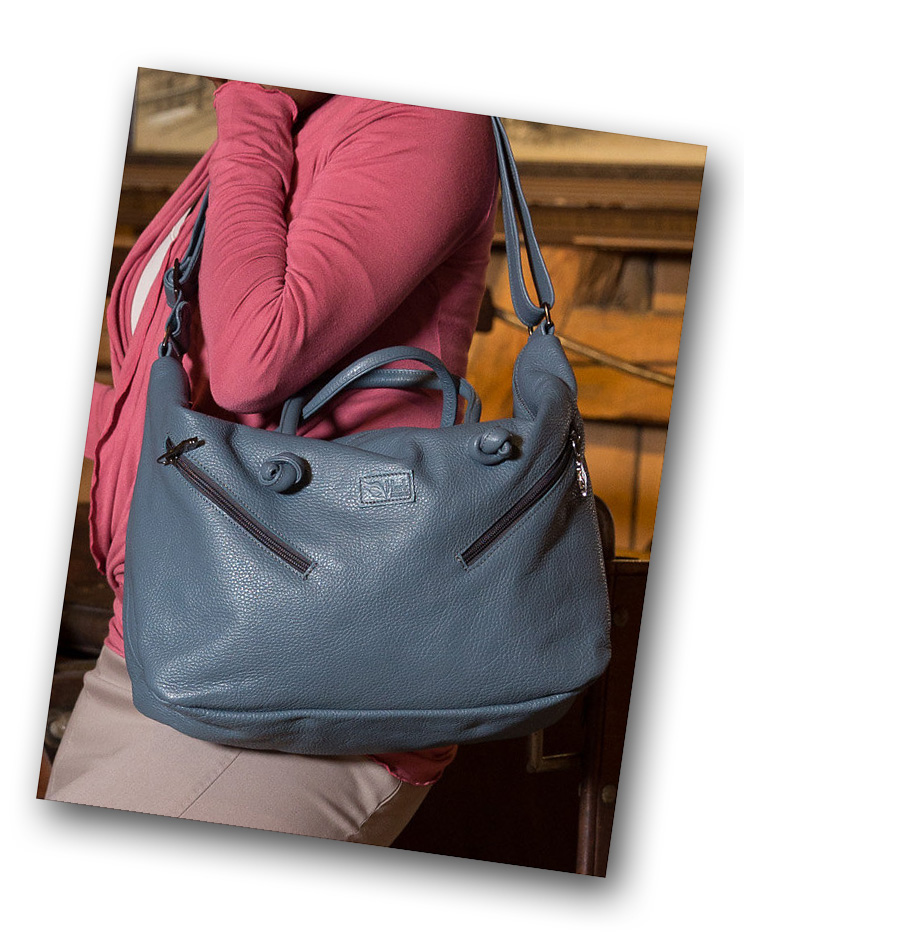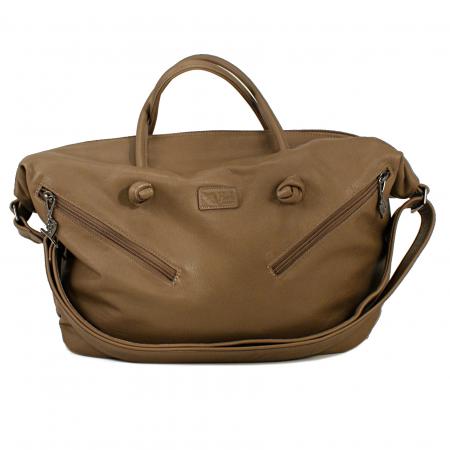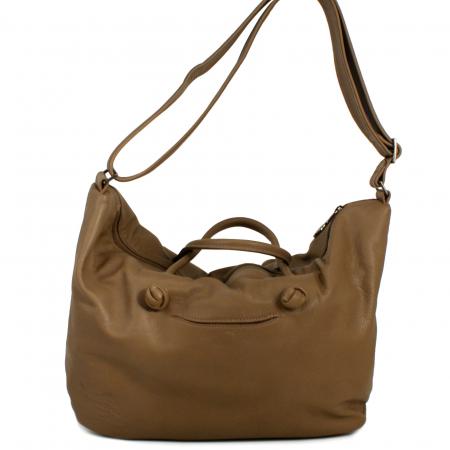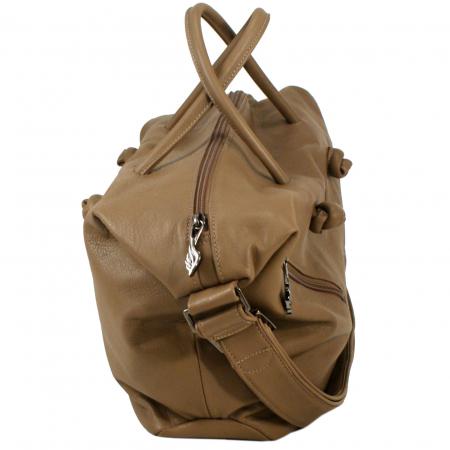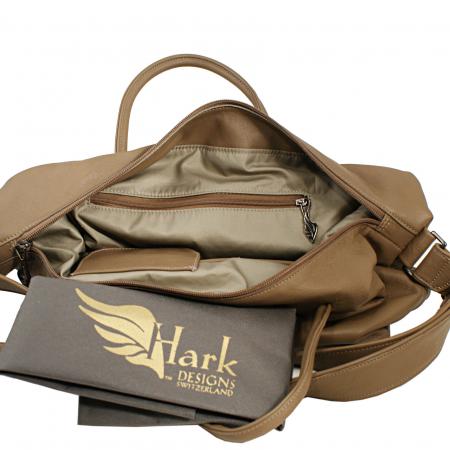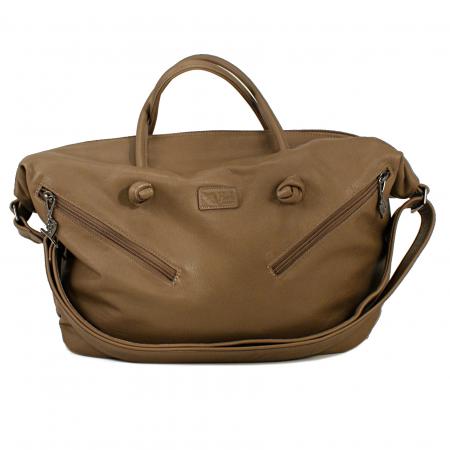 CHAMELEON
taupe
I'm happy, I'm flexible and I sport two looks.
Plenty of room and a fashionable hook.
Crisp with my handle, slouchy with my strap,
once you've started using me, you'll never look back!

Dass ich mal so und auch mal anders schein,
ist mir Natur und macht mich extra fein.
Stramm im Dienst mit Henkel in der Hand,
oder locker an der Schulter über's Land.
Item Name:

CHAMELEON
taupe

SKU:

CIN-C2

Description:

Shoulder bag with handles. Zipper closure. Soft leather body, sport fabric lining. 3 outer & 4 inner pockets

(L x B x H) inch: 13.5 -18 x 4.25 x 10.25 / cm: 34 x 11 x 26

Schultertasche mit Henkeln. Reissverschluss, schmiegsames Leder aussen, strapazierfähiges Innenfutter. 4 Innenfächer, 3 verschliessbare Aussentaschen

Price:

CHF 570.00