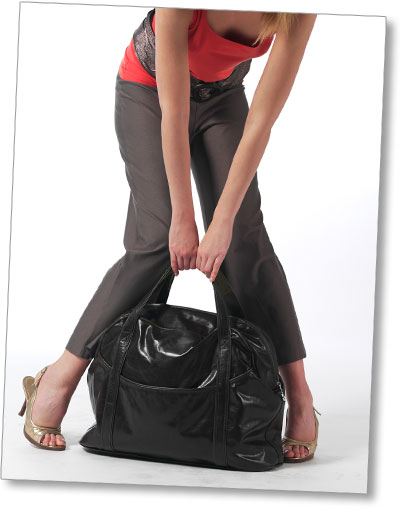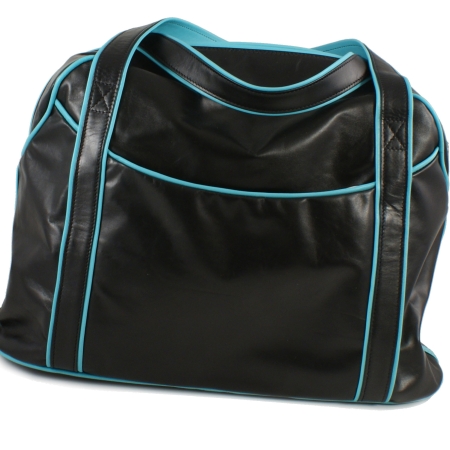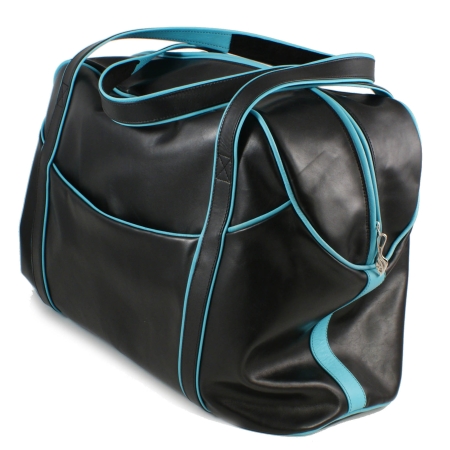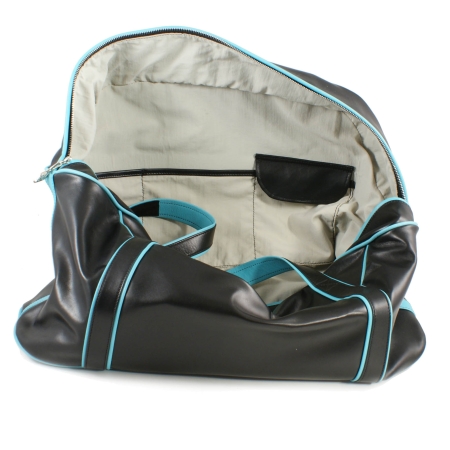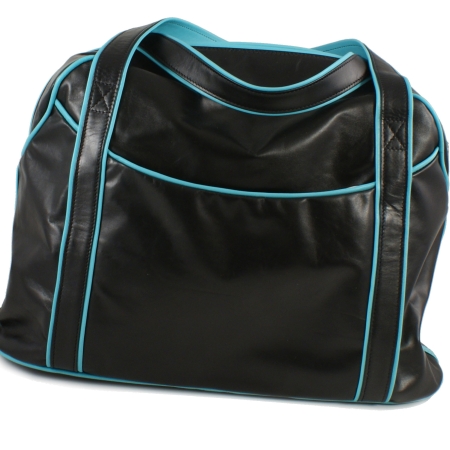 LARGE LAZY WEEKENDER
black & apple green
I'm light-weight - I'm comfortable - I'm a sturdy one who,
for that weekend excursion, is quite dashing too.
Pockets inside and out, reinforced where it counts.
Sturdy zipper and lining - for great organizing.
I'm the maximum size for an overhead stash,
with airport security you'll avoid undue clash.
I hope, as you travel, you bring me along,
for it's out in the world that I really belong.


Manche Tasche geht auf Reisen, gibt sich praktisch
und hält vielem stand.
Na, das kann ich auch, mit meinen Fächern,
grossem Bauch und starker Wand.
Ich pass im Flugzeug ins Gepäckfach, mach mich schlank im Zelt,
Behüte alles was du brauchst als Gast wo immer auf der Welt.
Doch du wirst mich nicht nur brauchen, sondern sogar lieben,
Weil ich mit sanftem Touch und edlem Stil,
mich zur Freundin dir beschieden.
Item Name:

LARGE LAZY WEEKENDER
black & apple green

SKU:

LLW-1G4

Description:


Lightweight calf leather two tone travel bag zips closed. High-tech sports cloth lining. 2 outside and 5 inside pockets - Made to Order

(L x B x H) inch: 21.5 x 7.5 x 14.5 / cm: 52 x 19 x 37
Weight/Gewicht: 3 lb / 1,4 kg

Leichte Reise- und Vielzwecktasche in 2-Ton Kalbsleder. Reissverschluss. Innenfutter hightech Sportgewebe. 2 Aussen- und 5 Innentaschen.



Price:

CHF 830.00