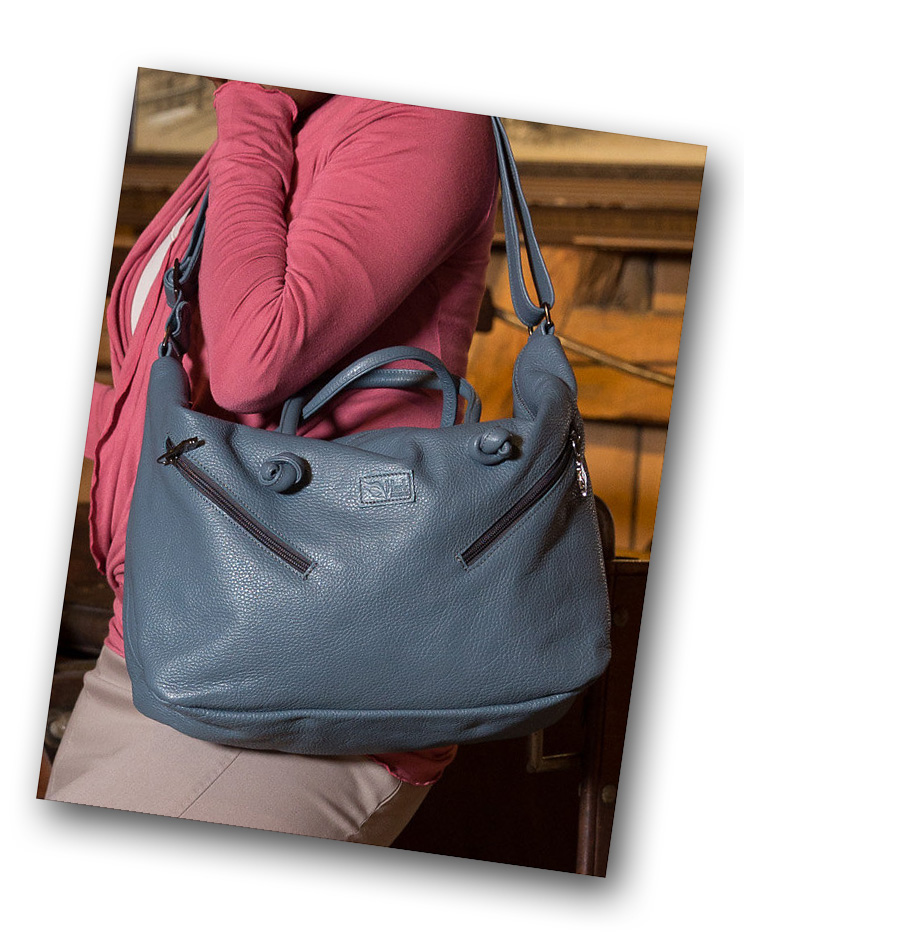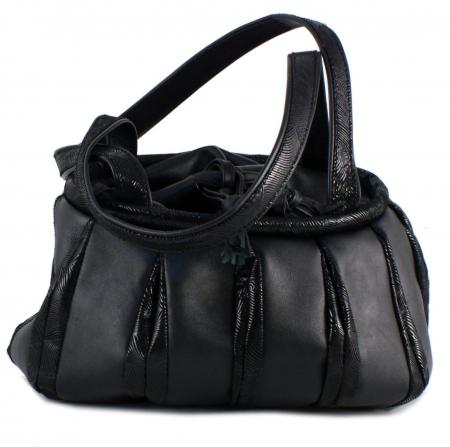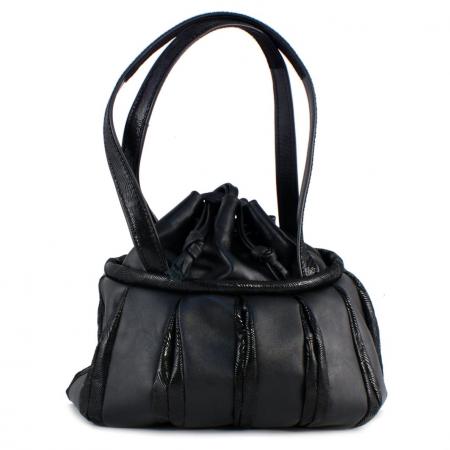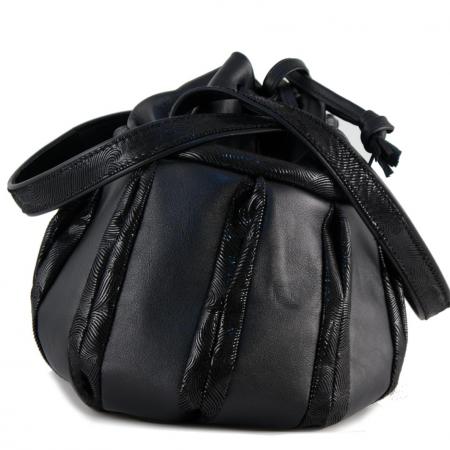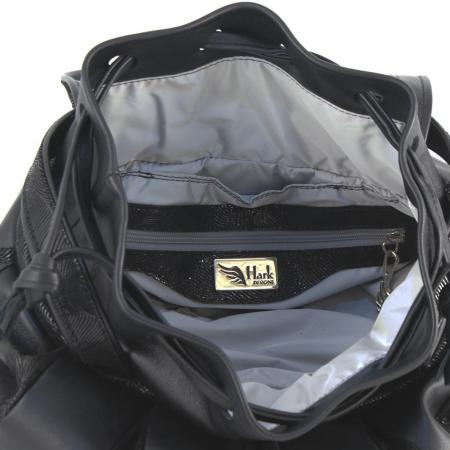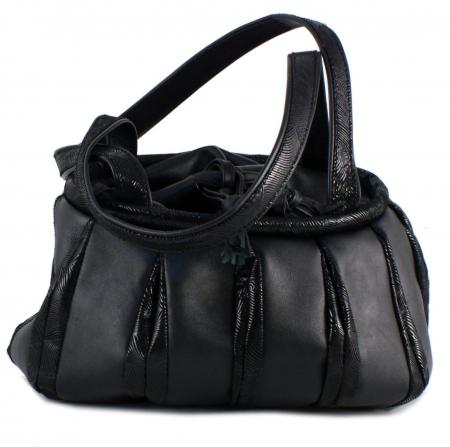 PRINCESS SLOUCH
black
I'm so sassy and soft any princess would happily hold me aloft.
For basic flirtations, I'll be sure you are left with no deprivations.
My appearance, as small, might deceive.
I can really hold all that you need:
I know you will love my snappy and practical lining.
To answer that ring? You won't have to go mining.

Ich sags nicht laut doch ist mir klar, dass viele Augen mich
bewundern.
Meine runden Formen und geheimnsvollen Falten sagen unumwunden:
Die Renaissance hat's inspiriert. Doch halt' ich's mit der Moderne
Im praktischen Gebrauch und auch in Sachen Gefühl und Wärme.
Was da so in mich reingeht! Einkauf, Schuhe für Sport und Tanz,
Und alles was dem Leben Freude gibt und auch ein bisschen Glanz.
Item Name:

PRINCESS SLOUCH
black

SKU:

PS-11W

Description:

Supple calf leather with complimentary trim, 26"/660mm straps.
Drawstring closure, 1 Outside and 5 inside pocket. Sport-cloth lining.

(L x B x H) inch: 12 x 3.5 x 10 / cm: 30 x 8.5(leer) x 25

Feines Kalbsleder mit schmeichelhaftem 2-Ton Farbmuster.
Zugkordelverschluss. Tragschlaufen für Hand oder Schulter.
Feines Sportgewebe innen. 1 Aussen- und 5 Innentaschen.

Price:

CHF 550.00