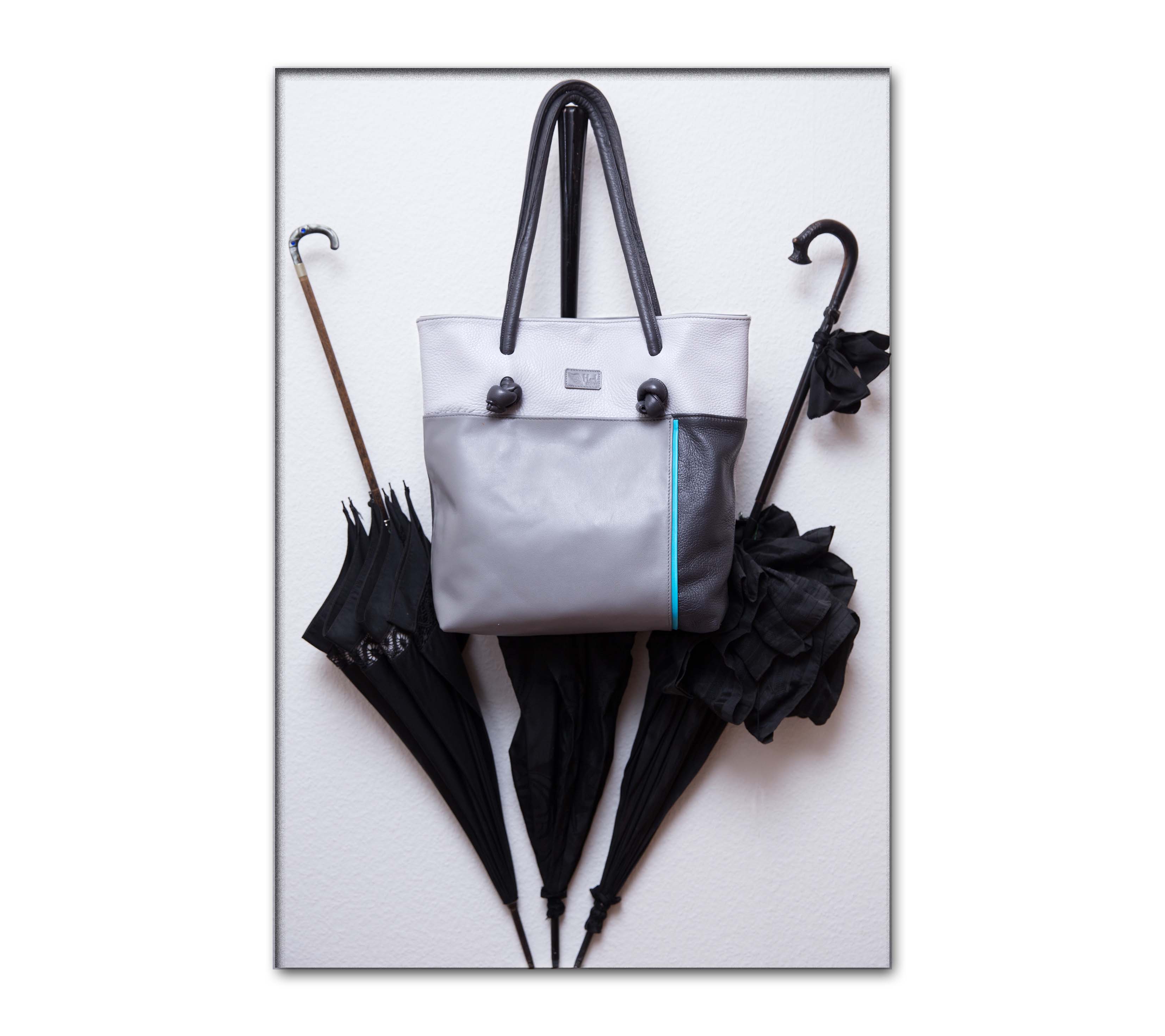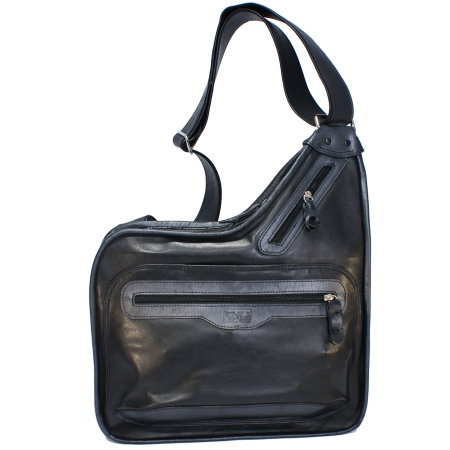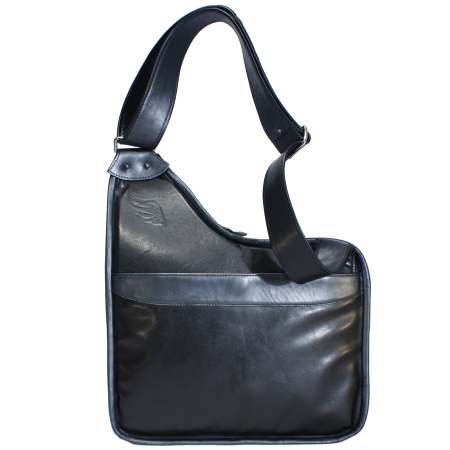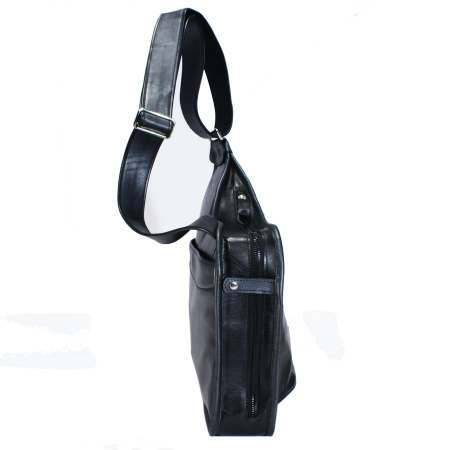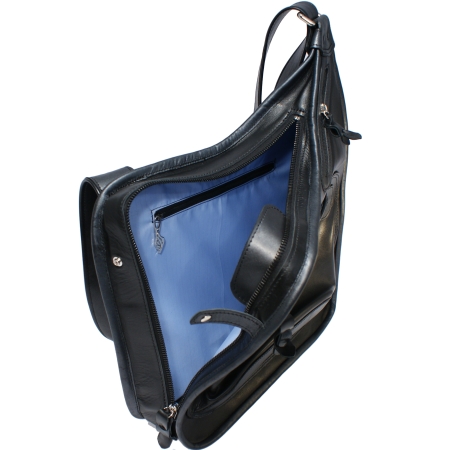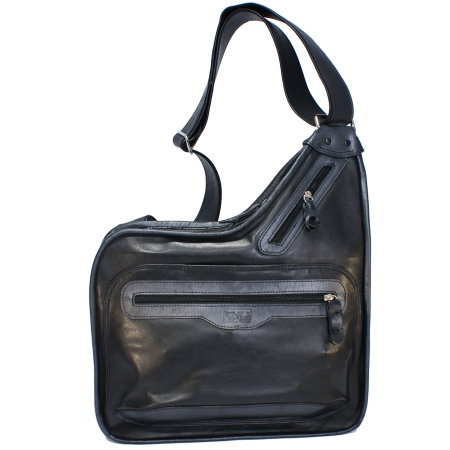 GRAND ESTAFETTE
black
My adjustable strap, ergonomically wraps round your body.
With my zip on two sides, your computer or digital hobby,
can slide in and out, with an ease that will shout, "I got it together."
Those tickets and cash? In my front pocket stash.
I make travel and more, so much less of a chore.

Wenn der Fahrtwind äber meine Nähte pfeifft,
Die Frau vom Fach gelassen nach mir greift,
Und Känstler ihre Werke schnell in mir verstauen,
Sie alle wissen halt: Mir kann man trauen.
Mein Polsterfach bewahrt den Laptop vor dem Bruch.
Jedes Ding an seinen Ortägenau das ist mein Spruch.
Ich schmieg mich an und mäh mich ganz enorm
So auszusehän als zählte nur die gute Form.
Item Name:

GRAND ESTAFETTE
black

SKU:

ETG-1

Description:

Strong, supple leather messenger / computer bag
4 outer and 1 inner pocket w/ business card and pen slots.
Sturdy sport lining. Zips around two sides. Adjustable strap. (L x B x H) inch: 14.5 X 12 X 3 / cm 37 X 30.5 X 7.5 Messenger/Computertasche. Aussen Leder, innen strapazierfähiges Stofffutter.
4 Aussen-und 1 Innentaschen mit Visitenkarten-und Stiftfächern.
Macht herum zwei Seiten Reissverschluss zu. Verstellbarer Tragriemen.

Price:

CHF 690,00