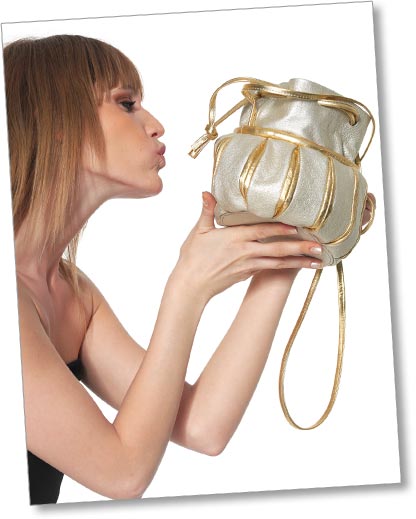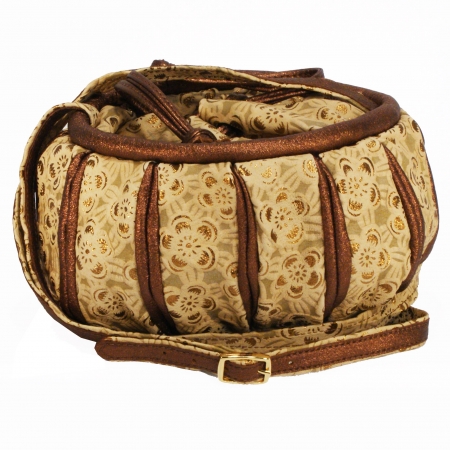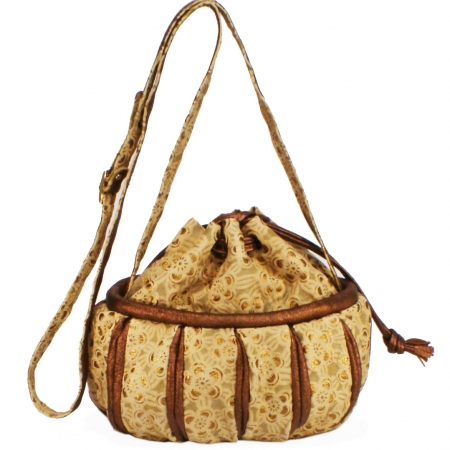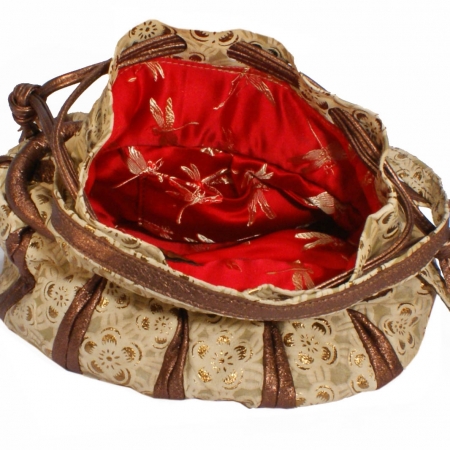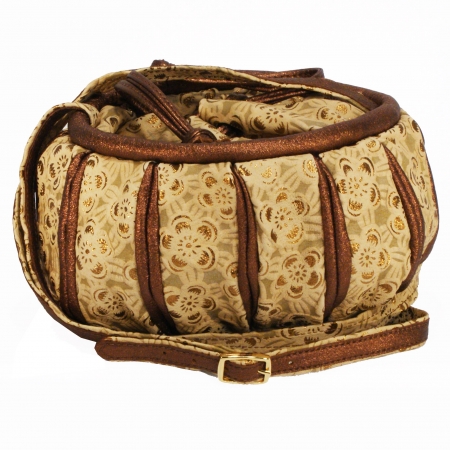 TWINKLE SLOUCH
baige floral & bronze
I'm cute and remarkably handy,
some might even consider me candy.
I expand my sweet lining quite amply
to hold all your needs, quite securely indeed.
My strap, cross your body do toss me,
to be sure you will never have lost me.

Zierlich, edel, doch fragil, so magst du denken.
Lässt du mich aber über Arm und Schulter schwenken,
Gefüllt mit vielem was man braucht bei Tag und Nacht,
Wirst du staunen: aussen fein, doch innen gross und solid gemacht.
Item Name:

TWINKLE SLOUCH
baige floral & bronze

SKU:

TW-F3FL

Description:

Small oval, cross body evening bag.
2-tone pattern. Drawstring closure. Satin brocade lining.
2 inside & 1 outside pocket.

(L x B x H) inch: 8.5 x 6.5 x 6 / cm: 22 x 16.5 x 15

Runde Abendtasche mit langem Schulterriemen. Kordelzugverschluss.
2-ton Ledermuster. Satinbrokatstoff-Fütterung.
1 Aussen- und 2 Innentasche.

Price:

CHF 335,00